Just for fun, here is a table I found of those who jumped from the parachute tower in Chongqing between April of 1942 and April 1943.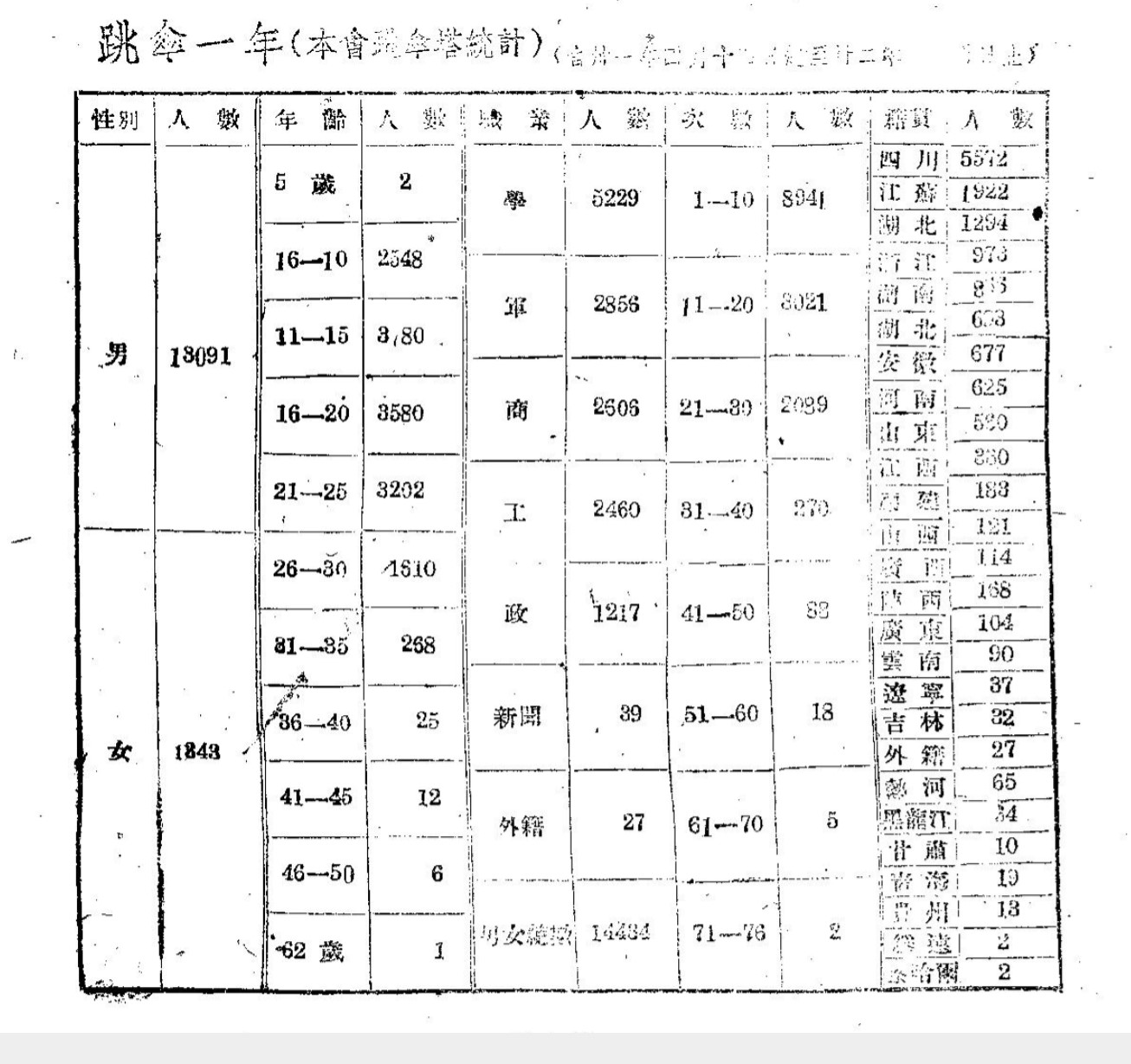 I suppose I should open with explaining what that is and why I care. The tower opened on Boy's Day, April 4, of 1942. Building the tower was part of the mass aviation movement that aimed to create future pilots and paratroopers but also to spread knowledge of aviation throughout society. Although the Chinese movement was modeled on the Soviet parachute movement, which spread all over the Soviet Union, the Chinese movement only managed the one parachute tower in Chongqing during the war.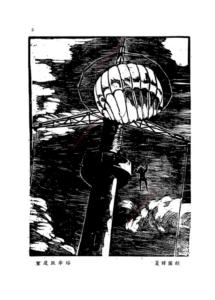 Needless to say, if you are going to transform the people you need statistics on how well you are doing. What categories do you divide the people into?
Well, male and female obviously. Although the movement was connected to the war effort and thus training men for the military they were supposed to reach women as well, and did. The age breakdown is about what I would expect. It skews young, in part perhaps because the movement was focused on (though not limited to) schools. They do not seem to have been much interested in mobilizing and transforming anyone over 30, although old geezers of 63 were welcome to try. The categories are about what you would expect. Students 學 are the largest group (are they counting all youth there, or just those enrolled?) Military 軍 next, which makes sense. I would love to know how they are categorizing 商merchants and 工  workers, and for that matter if they are relying on self-identification. Government people is the final large category (1217), which would probably include the female postal worker who is one of the jumpers interviewed in the article after this one. Journalists get their own category as do 外籍, which might be foreigners or also might be Overseas Chinese.
The provincial breakdown is interesting in that they did it at all. Presumably they are trying to show that they were mobilizing all of China. Sichuan of course has the largest group, and Jiangsu the second (all those Shanghai and Nanjing people). The rest follow more or less as you might expect. 外籍 is again at 27, which means that either not a single Overseas Chinese jumped, or that they were all listed under their ancestral province, either of which would be interesting.
I am still looking for statistics for the entire war period, but supposedly over 500,00 (non-unique) people jumped during the war.